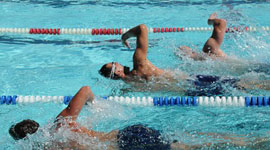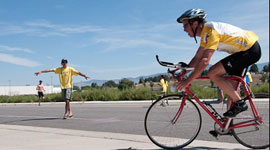 A Fun, Family Focused Sprint Distance Tri: Swim (750 yards), Bike (12.4 miles), & Run (3.1 miles)
The Bitterroot Classic Triathlon is held every year in Hamilton Montana at the Bitterroot Aquatic Center on Kurtz Lane. First swim heat starts at 0800.
As noted below Bike Jersey's have been ordered. If you register after July 11th you cannot be guaranteed a Jersey!
This year we are holding the "1st Anniversary of the 10th Annual Bitterroot Classic Triathlon" on Saturday August 27th at 0800 in honor of last years event being cancelled due to smoke. We have created a special logo to commemorate this event. The Bike Jerseys will have this logo. Bike Jerseys will be ordered July 11th. If you register after that date you may not get a Jersey. Please review our event policies for information on SWAG and Jerseys.
As noted in the refund policy this is a 100% non profit event put on entirely by volunteer efforts and supporters contributions. Entry fee is considered a non refundable donation.